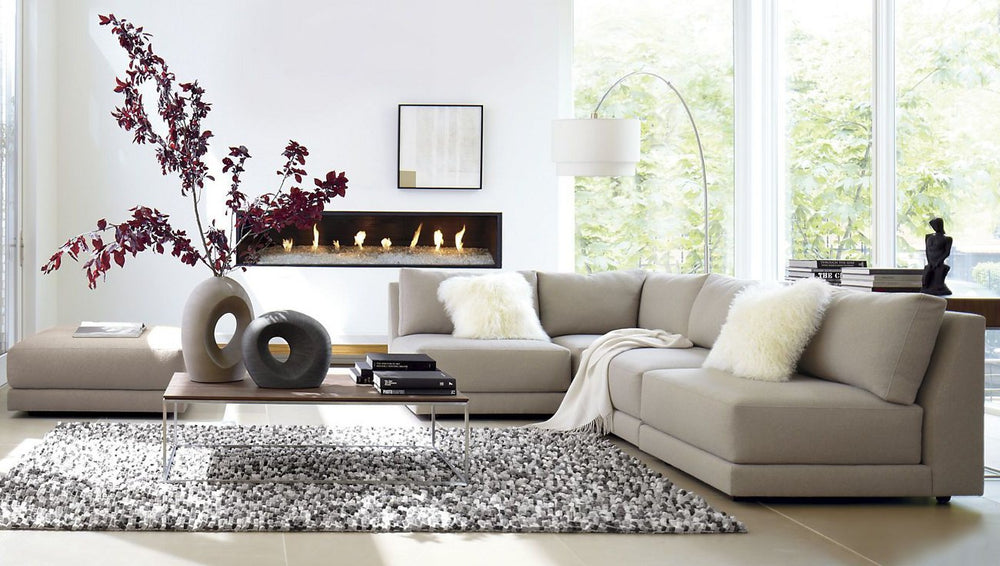 Home is where the living room is cozy furniture.        
BRAVE AND STYLISH
One of the most distinguishing features of marble is its aesthetic appeal and elegance. Naturally occurring lines, veins and patterns make each piece of marble unique. Thanks to this feature, marble has become a preferred material to create an atmosphere of luxury and elegance. Marmer, a natural stone material, has been used in architecture and interior design for centuries. The Balasagun team designed this beauty as a coffee table.
Marble  that is atterns and natural shine. Marble tables are an effective way to create a sophisticated and elegant atmosphere. They can be cut into different shapes and sizes to accommodate different design preferences. Marble is a hard and durable material.
It can last for years without being deformed. In this context, marble and stainless steel legs represent the meeting point of elegance and durability.
                               PHOTO BY : BALASAGUN 
COURAGEOUS COLORS and EPOXY
              Among the trends of this year!!
An epoxy coffee table is a unique and impressive option for those who seek the perfect balance between style and functionality in home decoration. Offering a modern touch and an eye-catching aesthetic, this stylish furniture adds an elegant air to your living space.
Epoxy coffee tables  are not only aesthetically appealing, but also offer durability and strength. Epoxy resin is liquid and stain resistant, making it easy to clean in daily use. Also note that the coffee table is supported by a solid frame. This means you can use it with confidence and enjoy years of durability.
                                  PHOTO BY : BALASAGUN
FROM THE PAST TO THE FUTURE
Furniture are important elements that determine the atmosphere of a space and meet functional needs. Tables are one of the basic furniture used in many different places from homes to offices, from restaurants to cafes. Hairpin pedestal tables, which have gained popularity in the design world in recent years, attract attention with their elegant and contemporary look.
The origin of Hairpin pedestal tables dates back to the mid-20th century. They first emerged in the 1940s under the influence of the modern design movement. The legs of such tables consist of thin metal rods and are named after their characteristic "hairpin" shape. Hairpin legs are a reflection of a minimal design concept and visually give a feeling of lightness and elegance.
In homes, they can be preferred as a living room or dining room table. The lightness and elegance of the hairpin legs add a spacious feeling to the spaces and harmonise with the modern style.
                                 PHOTO BY : BALASAGUN 
BOHEMIAN BLISS
Trapezoid brass table legs can add a touch of elegance, sophistication, and uniqueness to your home decoration. Their distinctive shape and luxurious material make them a versatile choice that can enhance various areas within your living space. Here are some places in home decoration where trapezoid brass table legs can be a stunning addition:
Dining Room: Replace traditional dining table legs with trapezoid brass legs to elevate the dining experience. The shiny brass finish adds a touch of glamor, creating a statement piece that stands out in the room.
Coffee Table: Install trapezoid brass legs on a coffee table for an instant upgrade in your living room. The combination of brass and glass or wood tabletop can create a contemporary and stylish focal point.
Side Tables: Use trapezoid brass legs on side tables placed beside sofas or accent chairs. The unique design of the legs adds a sense of luxury to these smaller pieces of furniture.
                                  PHOTO BY : BALASAGUN
FARMHOUSE COZY
Farmhouse table legs  play a crucial role in bringing the warm and inviting farmhouse style to life. These table legs are featured by their simplicity, sturdy construction, and often a distressed finish that adds to the overall charm.
Replace the existing table legs with farmhouse-style legs to transform your dining area into a cozy farmhouse retreat. Pair the table with wooden chairs or benches to complete the look.
Use farmhouse table legs on a coffee table or side table to infuse a touch of farmhouse elegance into your living space. The distressed finish and classic designs will complement various decor styles.
Incorporate a farmhouse console table with these legs in your entryway to welcome guests with rustic charm. It can serve as a practical spot for keys, mail, or decorative items.
                                  PHOTO BY : BALASAGUN