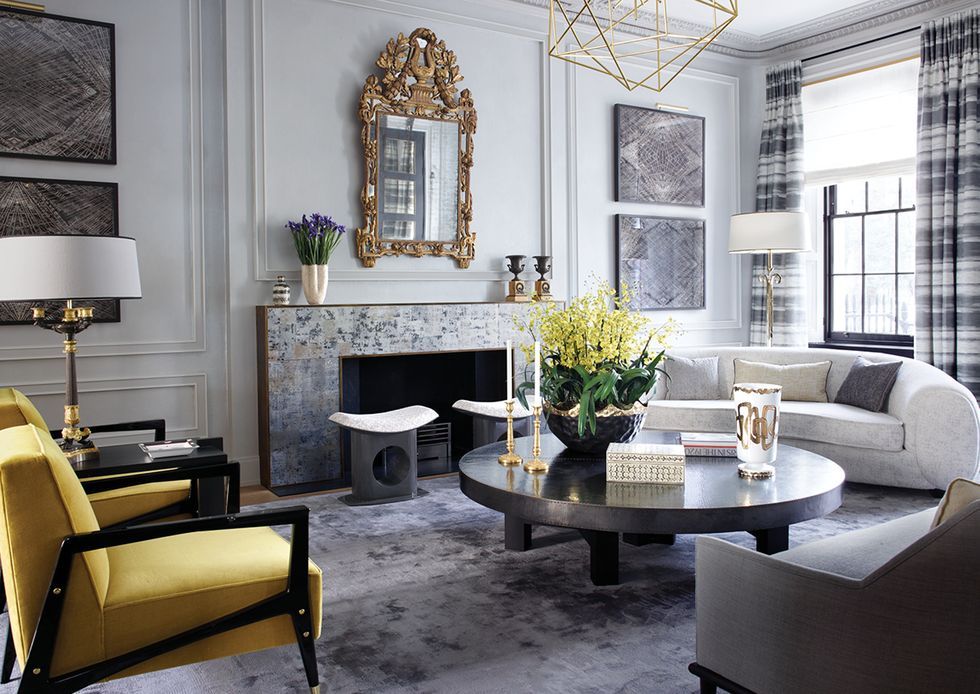 Photo by: NEW YORK DESIGN  AGENDA​​
New resolutions, new plans, new year! 
If you want to include the intense innovation winds that we feel at the beginning of every year in your home and to add a completely different ambiance to your living spaces, now is the time!
 Let us inspire you with home renovation ideas.
In your living room where you spend most of your time with your family and friends, how would you like to use more oval, non-sharp lines and puff armchairs. Round coffee tables will also be more modern and adapt to armchairs.You can also take a look at the round table collection prepared by the BALASAGUN team and get inspired.
Photo ​​by :ELLE DECOR
Kitchen ; It is an important place where you will cook delicious meals and give place to gossip and meetings with your group of friends. This year, large rectangular tables stand out in the kitchen. It will be relaxing to eat something and talk with your friends for hours at the same table. When combined with stylish and decorative chairs, your group of friends will not be able to take their eyes off your kitchen. Prefer more heartwarming colors.Bring the elegant look to the kitchen.
Photo by :ELLE DECOR​​
Get rid of being ordinary in bathroom decoration and include different ideas in its decoration! Bathrooms, one of the parts of our homes that we use constantly, are very important areas in decoration. If you have a bathroom that you think is small and useless, you can start by taking advantage of the power of light colors.
 The most popular method is that makes a place look more spacious than it is is to use white. White walls and bathroom tiles not only make your bathroom look bigger, but also create a more spacious sense of space. If you find the white color raw, you can choose all intermediate colors from white to yellow for your bathroom.If you have decided to change a small bathroom, you should first consider making a modern and minimalist design. Because narrow spaces can only achieve a spacious look with minimalist designs. You should avoid unnecessary details and exaggerated patterns in such small bathrooms.
Photo by: ​​Homebnc
It is possible to continue our garden and balcony pleasure without getting cold. With a winter garden that you will create by closing your balcony or garden, you can catch a warm atmosphere in these areas of your home in winter. We recommend that you know your area well to get the maximum performance from the area you have for the winter garden. Its size, how well it receives daylight and how much are factors to consider. It will be beneficial for you to start decorating by considering these in terms of both your physical and visual comfort. You can choose wooden materials. If you add natural stone to your material choices, you will create a more natural atmosphere.
Photo by: ​​DTinteriordesign