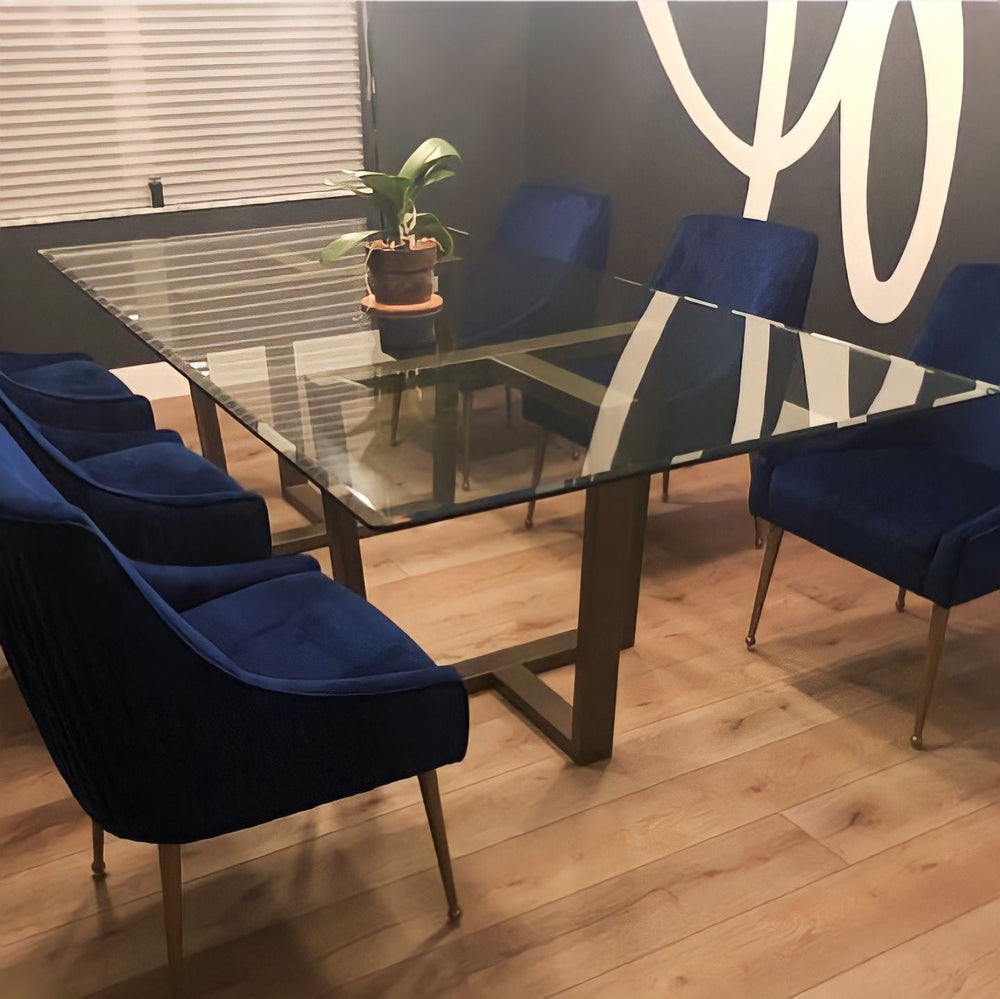 When choosing a table leg, several factors should be considered, including
STYLE
    Table legs come in various styles, including traditional, modern, and industrial. Choose a style that complements the overall design of your table.
PHOTO BY ​​: BALASAGUN
Material
   Table legs can be made of different materials, such as brass, metal, or chrome. Choose a material that matches the desired look and feel of your table.
                                 ​​PHOTO BY : BALASAGUN
Weight capacity
  Consider the weight the legs need to support, such as the table top and any items placed on it. Make sure the legs have enough strength to support the load.Take a look at the steel table legs of the Balasagun.
                                   ​​PHOTO BY : BALASAGUN
Height
Make sure the legs are the correct height for the table top.The height of the table legs allows the table to reach the user properly and be adjusted as needed. A desk at the right height allows users to work in a comfortable and ergonomic position and their bodies not to feel pain and fatigue. Also, a desk at the wrong height can distort body position and cause health problems during prolonged use.
Ease of installation
Choose legs that are easy to install and attach to the table top.Easy-to-install table legs make setting up and adjusting the table quick and easy. This saves time and energy and makes it possible to use the table quickly. In addition, difficult and confusing installation can lead to problems such as incorrect installation and the table not working as intended. Therefore, choosing an easy-to-install table leg ensures safe, efficient and comfortable use of the table.
        By considering these factors, you can choose table legs that are functional, stylish, and match the overall design of your table.                                                 I also recommend you to take a look at our instagram page.