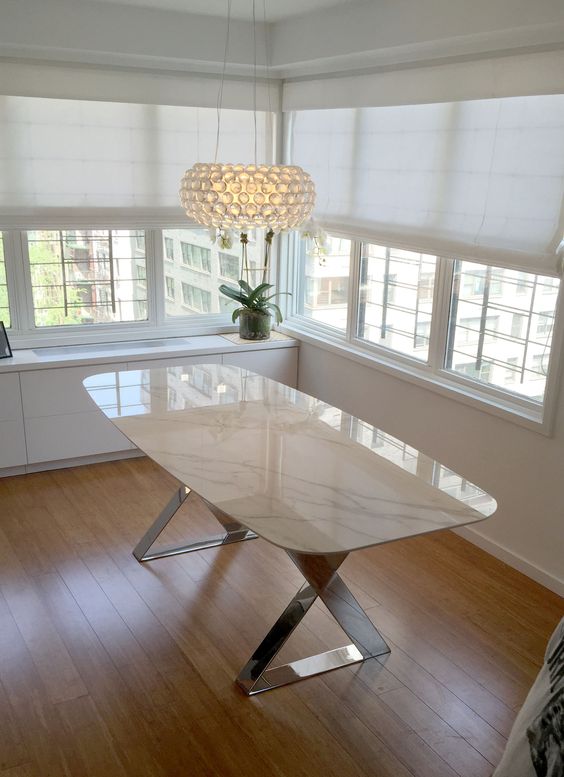 ---
Stainless steel is a type of steel alloy that contains at least 10.5% chromium. The presence of chromium in the alloy creates a thin layer of oxide, known as the passive layer, on the surface of the steel. This layer is highly resistant to corrosion, tarnishing and rust making stainless steel a popular choice for a wide variety of applications.
Stainless steel can also be classified to varying degrees depending on the composition of other elements such as nickel, molybdenum, and titanium in the alloy.
STAINLESS STEEL TABLE LEGS
Stainless steel table legs can be an excellent choice for several reasons. First, stainless steel is highly durable and resistant to corrosion, making it a long-lasting option. This means that stainless steel table legs are less likely to rust or deteriorate over time, even in harsh environments.
                            ​​PHOTO BY :BALASAGUN
STAINLESS STEEL
Secondly, stainless steel has a modern and sleek appearance, which can be an attractive design element in a variety of settings. It is also available in various finishes, including brushed, polished, and matte, which can complement different decor styles.
                             PHOTO BY : ​​BALASAGUN
STAINLESS STEEL
In addition, stainless steel is easy to maintain and clean.
Overall, if you are looking for a strong, durable, and visually appealing option for your table legs, stainless steel can be an excellent choice.
                           ​​PHOTO BY :BALASAGUN